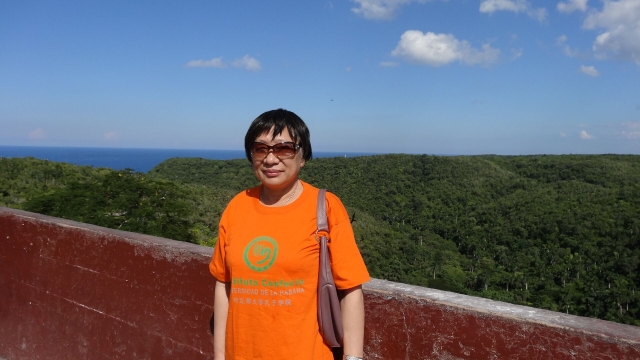 General Information
Name:Wei Sui
Title: Professor
Unit:Anhui University, PRC
Address:3 Feixi Road,Hefei City,Anhui,PRC
Postalcode 230039
Telephone: (86)551-5105488
E-mail:swei@ahu.edu.cn
Education
B.S. EquivalentNanjing Industrial College (now South-eastUniversity),Nanjing, China.
9/1964-9/1970,Major in ElectronicEngineering
Work Experience
Engineer, China,9/1970-9/1978.
Researcher, Institute of Hefei Intelligent Machine of Academic China,9/1978-10/1996.
Meanwhile:
Visiting scientist
Michigan University & Virginia Politechnique College,USA,3/1983-9/1985
On Board member
National High Technique Project on Intelligent Machine 10/1991-5/1998
Vice President,Anhui University,10/1996-5/2007.
On board Member on Information Branch of Science & Technique Committee of Ministry Education, China
Counselor of Anhui Provincial Government
Professor,AnhuiUniversity, 9/2007 -present,
Member of Doctoral faculty.
Academic committee deputy director, Key Laboratory of Intelligent Computing & Signal Processing,Ministry of Education,Anhui University
Research areas
Computer Vision, Imaging & Display